Self Dental Care Tips For Special Needs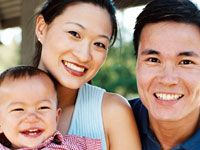 Maintaining good oral hygiene can be a challenge, especially if you have developed a health condition that makes brushing and flossing more difficult, or have been in an accident that created new limitations. Dentists want to help all dental patients keep their mouths healthy, and they offer these suggestions about performing oral hygiene and home dental care .
Brushing Tips
Problems in hands, wrists, arms, and shoulders can hinder a person's ability to brush, floss, and perform oral hygiene. While each situation is different, there are some suggestions that have been effective in making dental care easier:
Use a wide elastic band to attach the toothbrush to your hand for extra gripping power.
Attach a small rubber ball, a sponge, or a rubber grip to the toothbrush handle with strong tape. This enhances gripping power and is often useful when hand or arm movement is weakened or limited.
Use a longer wooden dowel, a ruler, or plastic rod to lengthen the toothbrush handle, wrapping it securely with strong tape. This longer length may help in more easily reaching your mouth.
Use an electric or sonic toothbrush.
Flossing Tips
If limitations make brushing harder, flossing may be an even bigger challenge. Depending on your limitations, try these techniques:
Use a piece of floss, about 18" long, and wind one end of floss around each finger instead of holding it. This will increase your grip and prevent the floss from dropping out of your fingers with each tooth you floss.
Hold the floss tightly and seesaw it back and forth between the teeth, instead of pushing the floss right through.
Tie the floss into a long circle instead of using one long piece, which may make it easier to hold and less likely to drop from your hands.
Try using a floss holder, available wherever oral hygiene products are sold.
By Danine M. Fresch, DDS
Mouthguards - Learn Everything You Need To Know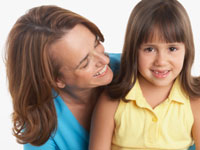 Every year, more than 200,000 people are treated by dentists and oral surgeons for sports-related injuries. Many of these injuries could be avoided if athletes and sports enthusiasts used protective equipment.
The mouth guard, a small, flexible plastic device, can dramatically protect athletes from injuries including concussions, jaw fractures, and neck and head trauma. Anyone participating in sports and especially contact sports such as football, hockey, soccer, and wrestling, should wear protective mouth guards for safety. It is especially important to wear a mouth guard if a person has braces. In addition, if a child's teeth protrude, it is very important that he or she wears one.
Different Types of Mouth Guards Available
Different types of mouth guards from off-the-shelf to custom-fitted types provide various advantages and degrees of protection . When considering options, evaluate the mouth guard's degree of comfort; the wearer's ability to speak and breathe; durability; and protection for the teeth and mouth.
The stock or off-the-shelf mouth guard is the least expensive type and offers the least protection. Adjustment is limited and may interfere with speech and breathing. The jaw holds the mouth guard in place so the jaw must be closed at all times to work properly -- not convenient or practical in many situations.
The "boil-and-bite" mouth guard found in athletic stores also is inexpensive. The mouth guard is dropped into hot water, then placed into the mouth; the synthetic material forms an impression around the teeth providing a better fit. Make certain that the mouth guard is not too big.
Custom-made mouth guards are more expensive, but after all of the permanent teeth have erupted, they do offer the best protection against injury. They're also more comfortable to wear. These are made by the dentist and tailored to fit your mouth.
Mouth guard Care
Wash with soap and warm water and soak the mouth guard in mouthwash before storage. Store in a well-ventilated plastic storage case when not using. Do not bend.
Some mouth guards can be cleaned with an effervescent cleaner such as Efferdent -- refer to individual instructions first.
Avoid exposing your mouth guard to heat, including leaving it in direct sunlight or in a hot car, which can permanently affect its shape and fit.
Keep it to yourself! Don't handle other people's mouth guards or let others use yours.
Your dentist wants you to avoid any risk of facial, head, neck, and dental injuries that can often be prevented with a protective mouth guard. For all these reasons, the dental profession encourages the use of high-quality mouth guards. Mouth guards are changing the face of sports and protecting hundreds of thousands of people in the process.
By Brian J. Gray, DDS, MAGD, FICO