Everything You Need To Know About Dental Crowns For Your Teeth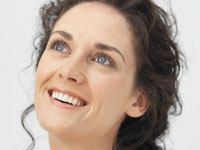 The crown serves two important functions. First, it restores the appearance of your teeth and your face. If your tooth is severely decayed or cracked, the dentist will need to restore it prior to preparing a cap. Teeth also support the muscles in our faces, so anything less than a full tooth may affect the way you look.
Second, a crown will be the same size and shape as the natural tooth. As a result, it will keep your jaw and bite aligned; it will also make sure that other teeth don't shift locations or take on a greater share of the work of biting and chewing.
What Are Dental Crowns Made of?
Crowns are most often made of gold or porcelain. Crowns also can be made of stainless steel, but those crowns are often temporary and not designed for long-term wear.
Porcelain crowns usually are built on a metal base, which fits snugly over the natural tooth. Your dentist will choose a porcelain that matches the color of your natural teeth. Porcelain crowns usually are so carefully matched in color, they cannot be distinguished from your natural teeth. Many people choose porcelain crowns for the cosmetic appearance and the confidence it gives them.
New materials are now available that allow the use of "all-ceramic" crowns in some cases. They have a beautiful life-like appearance and short-term studies support their success, with long-term trials ongoing.
Crowns also can be made of all gold. Some people prefer not to use gold because it stands out from the other teeth in appearance. At the same time, if the crown is on a back molar, some people feel the cosmetic issue is not a big one. Your dentist will discuss the types of materials available if a crown is recommended.
An Ounce of Prevention Is Still the Rule!
Once your crown is in place, make sure the area is brushed well and that you floss below the gum line. While the crown protects your remaining tooth from further decay, you must protect the base of the crown from bacterial growth and gum disease. Regular brushing and flossing as you would your natural teeth will ensure that your crown will be in place for years to come!
By Danine M. Fresch, DDS
Dental Waterlines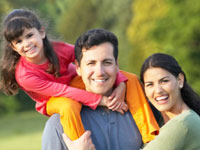 Have you heard about biofilm? Our dental office monitors it daily. Possibly you'll catch something on TV about biofilm as some sort of newly discovered health threat. It's neither, really. Here are the facts:
Most of our dental equipment is connected to long, flexible tubes that deliver water to your mouth. We call these tubes dental waterlines. Every day, fresh water rushes through them. But overnight or over the weekend, water trapped in these long tubes has the potential of being colonized by a thin layer of microorganisms.
Those microorganisms are biofilm. It's just as important we keep our waterlines free of biofilm as it is you keep your teeth free of plaque through regular brushing.
We've known about biofilm for years. Every morning, all our waterlines are cleared before the first patient arrives. Our dental chairs are equipped with check valves that make sure waterline delivery goes only one way-into the mouth and down the drain.
All this to combat a health hazard that is so far only theoretical-we have no evidence of illness related to water from a dental waterline. Even if it existed, the marginally higher bacteria counts wouldn't necessarily pose a hazard to healthy patients. Bacteria is everywhere-in drinking water, the air we breathe. Getting rid of it is the job of our immune systems.
News organizations love to discover what they believe to be health threats, because it keeps viewers tuned in. But biofilm (if it exists at all) is something we've known about and protected patients against for years.