Will I Be Comfortable During My Root Canal Treatment?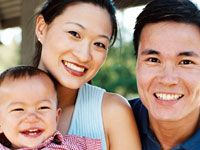 The answer should be an emphatic "YES!" Fortunately, dentistry has developed new techniques for delivering local anesthetics painlessly. These techniques also assure that the anesthetics act more rapidly and produce a more "profound" level of anesthesia. Additionally, modern dental procedures utilize better technologies that are generally much less traumatic and invasive than those of the past. The result of these advancements is that patients should have minimal or no discomfort during the tooth numbing and/or treatment procedures. Root canal treatment should not cause pain, but rather relieve it when present and keep it from reoccurring. Unfortunately, dental pain may also have a psychological component, possibly stemming from a negative past experience, a story in the media, or even the fear of the unknown. Sometimes these situations can prove challenging for the patient and the dentist to control. Examples include:
Some patients associate tooth pain with past root canal treatment when, in fact, the pain they remember was experienced prior to their emergency visit. Oftentimes, this pain develops over a period of several hours to a few days and is allowed to build and worsen before seeking treatment. Once the patient seeks emergency care, endodontic treatment should not be uncomfortable and should provide quick and certain relief from any painful symptoms stemming from root canal disease.
Patients may become very anxious when being examined or treated dentally because the mouth is such an important part of the body and psyche. Some patients may feel anxious and vulnerable because of their positioning in the dental chair with members of the dental team working above them in such close and intimate proximity.
These and other distresses are real to the patient. Much of the time, however, the distress can be reduced or eliminated if the patient discusses it with the dentist and gets understanding and reassurance. The doctor and the patient must work together in these situations to make certain that the patient feels as comfortable, trusting, and informed as possible in the dental environment. Most individuals can do this satisfactorily. If patients continue to feel significant distress, even after having these discussions with the dentists, they should be aware that there are supplementary modalities for which they might be candidates. These modalities include:
Oral sedation involves ingesting a sedative pill or liquid before the appointment. This can help anxious patients a great deal and make the treatment experience much less psychologically stressful.
Nitrous oxide analgesia, known as "laughing gas," can be inhaled along with oxygen to make patients feel less anxious and more comfortable.
Intravenous sedation can be administered in a dental facility by a specially trained and certified dental team or by a specially trained dental anesthesiologist. With intravenous sedation, patients are not asleep and they can still respond, but they will not feel or remember anything. This technique works very well in creating a pleasant experience for many anxious patients and is a good anesthetic modality for more lengthy dental procedures.
Hospital dentistry is conducted in an environment where a variety of anesthetic modalities are available and can be used under the safest medical conditions. General anesthetic and intravenous sedation can both be utilized in the hospital setting.
These sedative techniques and medicines may also be helpful if particularly lengthy treatment procedures are necessary in specific situations.
With all of the advancements in pharmaceuticals and in their delivery, there should be no need for any patient to delay root canal treatment because of fear that the treatment will be painful.
By Clifford J. Ruddle, DDS, in collaboration with Philip M. Smith, DDS
TMJ - Malocclusion Of The Mouth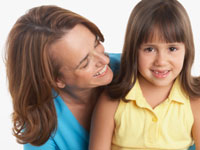 The term malocclusion literally means "bad bite." It is a generalized dental care term that refers to many different types of mal-relationships of the lower teeth to the upper teeth. In popular usage, any arrangement of the teeth that is at variance with a prescribed ideal is considered to be a malocclusion in dentistry. But that is an oversimplification because some occlusions that appear to be ideal may be in disharmony with the jaw joints (the TMJs). Such disharmony can be a source of many different problems with the teeth, the TMJs, or the jaw muscles. Even minute disharmonies of the bite can be a major factor in loosening the teeth, wearing away of the enamel, or fracturing off cusps. Other malocclusions can cause headaches or cause the teeth to be sore or sensitive to cold. Some malocclusions may be most noticeable because they result in an unattractive smile. Some severe malocclusions cause no discomfort whatsoever, while some minor bite problems can be a major source of pain.
Perhaps the best way to understand malocclusion is to understand what an ideal occlusion is. This understanding starts with a basic appreciation for how the jaw joints (the TMJs) function. The TMJs are important because they form the hinge for opening or closing the jaw. During closure in an ideal occlusion, the teeth should all contact simultaneously and with equal pressure when the jaw joints are fully seated up in their sockets. This harmony between the TMJs and the teeth is the most important requirement for a comfortable, stable bite. Any disharmony between the TMJs and the teeth requires the jaw muscles to hold the jaw joint out of its socket in order to completely close the teeth together. This type of malocclusion can cause many different problems but unfortunately the disharmony is easily missed unless the dentist is very careful in examining for it. It is commonly missed because the occlusion is examined visually without first verifying that the jaw joints are completely seated when the bite relationship is examined.
Depending on the type of malocclusion, correction of a bite disharmony requires careful selection from a variety of different treatment procedures. Even though principles of bite correction have been established with enough clarity to permit highly predictable results of comfort and stability, some dental educators claim that occlusal harmony is unimportant because the body can adapt. This viewpoint has resulted from a profuse amount of misinformation that has found its way into the literature. Patients with bite problems should feel free to ask the dentist to show them the problems that are resulting from the bad bite such as loose teeth, excessive tooth wear, or other visible signs, in addition to an understandable explanation of why the recommended treatment was selected.
The most common, and also the most practical methods for correcting most minor occlusal disharmonies is called occlusal equilibration. It involves direct reshaping of the biting surfaces by grinding and polishing selected tooth surfaces that interfere with comfortable jaw movements. When correctly done on properly selected patients, it is a conservative and effective treatment.
Some malocclusions may require more extensive treatment such as orthodontics. Teeth that are badly worn or that need the biting surfaces re-shaped may need dental crowns or other types of restorations. Surgical correction may be needed in some severe jaw misalignments to achieve the best result and appearance.
Most malocclusions can be corrected in a reversible trial approach by making a plastic appliance that fits over the teeth to change the biting surfaces so the jaw can close with even tooth contacts. These appliances are referred to as occlusal splints. A fancier name for them is "orthosis" but it means the same thing.
The important thing to understand about your bite is that you should be able to close your teeth together and squeeze very hard without causing any sign of tenderness or pain in any tooth or in the jaw joint. If you can't do this you probably have a malocclusion. You should know that the discomfort is almost always correctable with the right selection of treatment. Your dentist must also examine for other possible causes of pain that may exist in combination with your bite disorder. Nothing takes the place of a carefully made examination to determine the specific cause (or causes) for your discomfort.
By Peter E. Dawson, DDS