Four Questions Your Dentist Wishes You Would Ask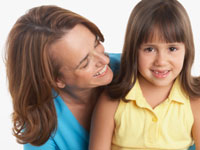 The technology and treatment options for consumers of dental care have greatly improved over the last 20 years. The new dentistry now provides you with the opportunity of maintaining your natural teeth throughout your life. One of the ways this is accomplished is by referral to a dental specialist to treat specific dental problems.
When dentists refer you to a specialist, your understanding of the problem and decision for treatment is vital in determining a specialized dental plan. The plan for your dental health and your general dentist's overall goals often depend on these specialized resources.
When you are referred to a dental specialist, he or she becomes a part of your dental team. Although your specialist will give you information about the reasons for the referral and the treatment, there are also some active steps you can take to increase your participation in the dentistry treatment and healing process.
A query of dental specialists indicates that there are some questions that they would like you to ask to enhance the treatment outcomes they seek as a result of your dental plan. Answers to the following questions will often augment the information provided by your general dentist and enable you to clarify any further questions you may have about the specialized treatment you are receiving.
What is the cause of the condition that you are treating?
What treatment gives you the best overall outcome and how will it help you?
What can you do after treatment to help the healing process?
What can you do to control the condition in the future or make sure it doesn't happen again?
These four questions will help you gain insight into the disease process that led to the need for dental care treatment and the prevention and self-care measures you can incorporate into your life to avoid future problems. With this information, you can also work with your general dentist and the dental team to maintain your dental health plan.
Specialized dental care for your dental needs is one of the ways the new dentistry has brought innovations in diagnosis and treatment to benefit consumers.
By Brian DesRoches, PhD
Healthy Eating For Good Oral Health Can Stop Tooth Decay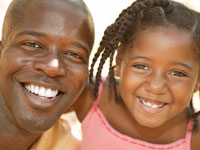 What you eat affects your health destiny. You can dramatically impact your dental health by eating a well-balanced, healthful diet. Research has shown that poor nutrition jeopardizes our oral health, which puts you at risk for a number of serious dental problems.
The Food Factor For Good Oral Health
Our food choices can make a big difference in two of the most common diseases today: tooth decay and gum disease. Certain foods, especially those containing sugar, are directly linked to increased levels of cavity-causing bacteria.
Tooth decay results when acids from the bacteria attack the teeth forming cavities. While diet doesn't directly cause gum disease, a condition affecting the supporting tissues of the teeth, researchers believe the disease is more rapid and severe when poor nutrition is a factor. Gum disease is a serious problem, since it can lead to tooth loss if untreated.
Diet and Dental Health
The American Dietetic Association and the National Institutes of Health recommend eating a well-balanced diet including plenty of the following:
fruits
vegetables
a good variety of breads and cereals
dairy products
fish
chicken
dried beans
peas
meat
Enjoying a variety of foods is the best way to get all the important nutrients needed for keeping healthy. Beware of fad diets that exclude entire food groups. This can cause nutritional deficiencies.
Snack Smart To Avoid Tooth Decay
Snacking is a favorite pastime, but certain snack choices promote tooth decay such as soft, sweet, sticky foods. Select nutritious snacks better for your teeth and general good health, especially colorful, juicy fresh fruits and crisp, crunchy vegetables. Choose your snacks based on any other dietary concerns, such as low cholesterol, low-fat, or low sodium diets.
If you snack on crackers, cookies, or chips, it's better if you eat them in combination with other foods, such as cheese with crackers, rather than alone. This is because these foods, when eaten alone, tend to produce more bacteria in the mouth leading to tooth decay. Remember, each time you snack, oral bacteria is activated. Drink plenty of water to rinse away some of the disease-causing bacteria. If possible, brush your teeth after snacking.
Select from the wide variety of foods for healthful eating -- that are good for you and your teeth and be sure to check-in with your dentist.
By Brian J. Gray, DDS, MAGD, FICO