Learn About Tooth Abrasion and Overbrushing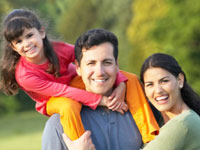 Recently, the issue of over brushing and its direct link to tooth abrasion has been a topic in many journal and news articles. A story in The Wall Street Journal (dated February 4, 2000) stated that in many cases, "the culprit in toothbrush abrasion is the toothbrush itself." This issue is particularly important because people can damage healthy teeth and gums by brushing too hard, oftentimes with a medium- or hard-bristled toothbrush. In fact, dentists and representatives of the American Dental Association have recommended for years that people use a soft-bristled toothbrush for their dental care.
Our teeth and gums are susceptible to wear and tear like all other parts of our bodies. In cases of improper brushing, such as brushing too vigorously, gum tissue can be worn away. Receding gums then lead to other significant dental problems such as sensitive teeth, periodontal disease, cavities, root canals, and potentially removal of teeth.
Solutions to brushing too hard and causing tooth abrasion include adjusting the angle of your toothbrush (it should be at a 45-degree angle), lessening the amount of pressure you use, monitoring the length of time, as well as making sure that you are using a soft-bristled toothbrush. In addition, always ask your dentist for specific recommendations related to your oral health care.
While the potential harm to teeth and gums through over brushing is significant, an even greater percentage of the population suffers damage to their teeth from occlusion (bad bite), genetic factors, and poor overall dental hygiene. It is critical to carefully maintain and monitor your oral health. The best approach to maintaining good oral health is to brush your teeth twice a day with a soft-bristled toothbrush to prevent tooth abrasion with fluoride toothpaste, floss or clean between the teeth using an interdental cleaner (special brushes, picks or sticks), and visit your dentist every six months. Follow your dentist's advice with regard to any changes to this regimen.
By Brian J. Gray, DDS, MAGD, FICO
Sterilization of Dental Equipment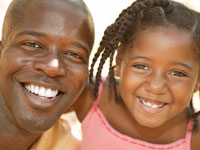 The times are trying enough without having to worry about a visit to the dentist. There is much talk about the transmission of disease in any given medical environment. Well, we're here to say dentistry in our practice still is a safe and healthful experience. And it's not just a matter of trust.
It took the AIDS epidemic to bring it to the public eye. But we've been guarding against it at our dental office since the day we opened our doors.
I'm talking about communicable disease. AIDS is the one you hear most about, but there are others. A quiet new killer (HCV, hepatitis C virus) currently infects about four million Americans who will never be able to rid themselves of it. Here at the office we're also aware that hepatitis B, tuberculosis, influenza-even the common cold-are communicable. The good news is that the same strict standards of asepsis (cleanliness) we use against one disease also defend us against all the others.
You may not be aware of all we do to ensure your protection from cross-communicated viruses during your dental care. In fact, it's a large part of our day, and we're committed to the task.
We use disposable items wherever we can. Every surface in the operatory is secured against airborne bacteria with physical barriers. Our sterilization procedures are complex, monitored by an outside agency, and, not incidentally, much more than OSHA, the American Dental Association, the Centers for Disease Control, and local agencies require.
Metal instruments are cleansed in an ultrasonic bath before autoclaving in chemical pressurized heat. Hand pieces, for instance (you know them as drills), take an hour's preparation-heat-treated then cooled-for each patient. We disinfect everything in sight.
All this costs, but it's worth it.
We wouldn't be here if we didn't care about you, your health, and your good looks. We want you to feel comfortable, all the time. Please ask about our sterilization program and we'll be more than happy to show you what we're doing.
You know we care about open communication in our dental office. This letter is another way we hope to show it.