Dental Care And A New Diagnostic Tool For Mouth Cancer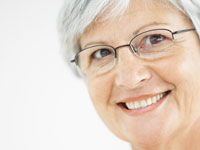 According to the American Cancer Society, about 30,000 new cases of mouth cancer are diagnosed annually in the U.S. About half of those who have oral cancer die within five years. Early detection can make a dramatic difference in treating the cancer at curable stages and reducing oral cancer deaths.
Early detection capabilities recently have been enhanced by a new computer-assisted mouth cancer screening tool. A nationwide study of 945 patients ranging in ages from 18 to 83 was conducted by dentists at 35 U.S. academic dental care sites.
Brush biopsy specimens were obtained from oral lesions as part of the extensive research, testing the accuracy of computer-assisted diagnostic equipment. The brush biopsy caused little or no bleeding and no anesthetic was required. The computer-assisted image analysis was used to identify suspicious cells in the samples.
The computer analysis properly identified every case of pre-cancerous and cancerous lesions as confirmed by lab tests from their traditional tissue evaluations. Additionally, it also correctly identified some lesions that were benign in appearance, but were actually found to be pre-cancerous or cancerous. Had it not been for this new diagnostic equipment, these lesions would have escaped detection and the patient would not have received any additional oral cancer testing.
"Early evaluation of oral pre-cancerous lesions can have a dramatic impact on oral cancer mortality rates," says Dr. James J. Sciubba, DMD, PhD, professor of Oral and Maxillofacial Pathology at State University of New York at Stony Brook, who also serves as a spokesperson for the study. Early-stage mouth cancers are not easily detectable by visual inspection and may be overlooked.
The oral cancer scanner provides dentists a new evaluation tool that can lead to a significant reduction in cancer deaths. An estimated 8,100 people will die from mouth cancer this year. This new dentistry tool has shown remarkable merit as a reliable dental health device. By providing an accurate diagnosis, it has become a crucial weapon in the fight against oral cancer.
By Brian J. Gray, DDS, MAGD, FICO
Women's Dental Care FAQs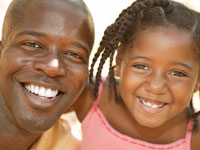 Q. Why is it important that women be concerned with their oral health?
A. For many women, oral health changes throughout the different stages of their life, due to surges in sex hormone levels. The dentist may request to see the patient more frequently during hormonal surges.
Q. Gum disease tends to run in my family. What's the best way to prevent and treat it?
A. To prevent periodontal disease, dentists recommend the basics to all their patients: Brush at least twice a day, and floss once a day to remove plaque. Most people should see a dentist twice a year. Because of family history, some women may need to brush and see their dentist more often. There are also new medications that help fight gum disease. Recently, the Food and Drug Administration approved an oral drug, Periostat, which may improve tooth attachment and stop tissue destruction. Two other new products, Atridox (an antibiotic) and PerioChip (an antibacterial), are applied to the gums by your dentist. These medications are to be used in conjunction with traditional gum disease treatments, such as scaling and root planing.
Q. What problems occur for girls during puberty?
A. The surge in hormones that occurs during puberty may cause swollen gums, especially during menstruation. Herpes-type lesions and ulcers also can develop. They also may experience sensitive gums that react more to irritants.
Q. What gum problems may occur during menstruation?
A. Women may experience red, swollen, tender gums (gingivitis) a few days prior to their menstrual period because of increased levels of progesterone in their bodies. These changes occur because of an exaggerated gingival (gum) response to bacterial plaque and generally resolve toward the end of the menstrual period or shortly thereafter. To combat these symptoms, a dentist may recommend more frequent cleanings, fastidious home care, and possibly an anti-microbial mouth rinse or special toothpaste.
Q. Can women develop cold sores related to the menstruation cycle?
A. Yes, a few days before menstruation begins, some women may experience an activation of cold sores (herpes labialis). These sores occur on the lips and usually heal by themselves within 10 to 14 days. A dentist and/or physician may prescribe a topical medication for treatment.