Emergency Dental Care: Frequently Asked Questions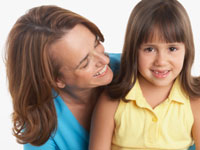 Q. What are some examples of dental care emergencies?
A. Some examples of dentistry emergencies are avulsed teeth, extruded teeth, broken teeth, a bitten tongue or lip, objects that are caught between teeth, toothaches, and possible broken jaw.
Q. What are avulsed teeth?
A. Avulsed teeth are teeth that are knocked out.
Q. What should you do if your tooth is knocked out?
A. If your tooth is knocked out you should carefully rinse the tooth with water. You should attempt to place the tooth back in its socket and secure it with a wet wrap. If you can not place the tooth back in its socket, put it in a glass with either saliva or milk. Then you should contact your dentist immediately.
Q. What are extruded teeth?
A. Extruded teeth are teeth that are forced out of position.
Q. What should you do if your tooth is pushed out of position?
A. If your tooth is pushed out of place you should reposition it to its normal alignment using very light finger pressure. You should hold the tooth in place with a moist gauze or tissue. Make sure that a dentist sees you within a half an hour.
Q. What do you do when you have a toothache?
A. When you have a toothache, you should clean your mouth by rinsing with warm water and remove any food that is trapped between teeth by flossing. Do not apply aspirin on the aching tooth or gum tissues. See your dentist as soon as possible.
Q. What do you do if you have something caught between your teeth
A. If you have an object caught between your teeth you should try to remove it with dental floss gently. Sometimes it helps to double up the floss. Do not attempt to remove the object with a sharp or pointed device. If you can not still can not remove the object, see your dentist.
Q. How would you treat a bitten tongue or lip?
A. To treat a bitten tongue or lip you should gently clean the area with a cloth and apply cold compresses to reduce swelling. If the bleeding continues, go to the hospital emergency room.
Q. Why do we brush our teeth?
A. We brush our teeth to remove bacteria and left over food particles from the mouth.
Q. How long should you brush your teeth?
A. You should brush your teeth twice a day for at least two to three minutes (until they are clean!).
Q. What can you do to slow down acid production when you ca't brush your teeth?
A. If you ca't brush your teeth you can rinse your mouth with water after a meal or snack to reduce acid reproduction by 30%. Wiping your teeth with a napkin is also a temporary measure until you can brush your teeth. Chewing sugar free gum helps, too.
Q. What is tooth bleaching?
A. Tooth bleaching or whitening is the process of lightening stains or discoloration of your teeth.
Q. What is involved in tooth bleaching?
A. Your dentist will determine which bleaching method is right for you. They will either use an in-office bleaching system or laser bleaching during your dental visit. But, most patients choose dentist-at-home-supervised bleaching. This method involves a custom-made mouth guard for the patient along with bleaching materials. You will be given instructions on how to wear the mouth guard and this type of method generally required ten to fourteen days to complete.
Q. How does tooth bleaching work?
A. Tooth bleaching whitens the teeth when the active whitening agent, carbamide peroxide, contacts water and hydrogen peroxide is released.
Q. Is tooth bleaching safe?
A. Studies have proven bleaching to be safe and effective. Bleaching does not soften, demineralize, or weaken the teeth.
Q. What are digitized X-rays?
A. A digitized X-ray is a computerized technology that allows a small sensor placed inside the patient's mouth to take the X-ray and instantly display it on a computer screen for the dentist to review.
Root Caries: A Significant Dental Problem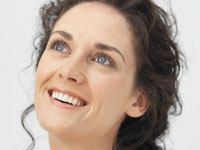 People are living longer and keeping their natural teeth more than ever before. The advances in tooth retention, the desire to look one's best, and higher expectations about oral health have raised dental awareness among older adults.
With the significant increase in the older portion of society, with even greater increases expected, more older adults will have more teeth that are susceptible to root caries. Root caries may emerge as one of the most significant dental problems among older adults during the next decade. A recent study conducted by the National Institute for Dental and Craniofacial Research (NIDCR) showed that over half of older adults have decayed or filled root surfaces. The frequency of root caries is strongly age-dependent and will continue to be a major dental problem among the elderly.
Root caries lesions can be caused by new or primary root caries, caries around existing dental fillings or recurrent caries, and abrasion or erosion of the root surfaces. Root caries progress quickly due to the relatively soft nature of the root surface, as well as the risk factors associated with the incidence of root caries.
Risk factors associated with the high prevalence of root caries among older adults include decrease salivary flow or xerostomia, exposure of root surfaces due to periodontal (gum) disease, chronic medical conditions, radiation treatment for head and neck cancer, physical limitations, and diminished manual dexterity due to stroke, arthritis, or Parkinson's disease, cognitive deficits due to mental illness, depression, Alzheimer's disease or dementia, Sjögren's syndrome (an autoimmune disease), diabetes, poor oral hygiene, multiple medication use, and changes in dietary habits. One or more of these risk factors or life changes, which are more common among older adults, can increase root caries in an individual who has not had dental caries for many years.
Root caries can be a challenge for the dentist to treat depending on the size and the type of root caries lesion, the extent and rate of caries activity for that person, the physical and mental condition of the individual, and where the root caries are located in the mouth. Many root lesions have limited accessibility and visibility, are often more complicated by pre-existing extensive dental work, and are difficult to isolate from oral fluids during the restoration process. Also, many people who have widespread root lesions have limited tolerance for dental treatment because of medical conditions, illness, and mental health problems.
By Denise J. Fedele, DMD, MS