Dental Care And A New Diagnostic Tool For Mouth Cancer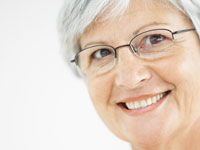 According to the American Cancer Society, about 30,000 new cases of mouth cancer are diagnosed annually in the U.S. About half of those who have oral cancer die within five years. Early detection can make a dramatic difference in treating the cancer at curable stages and reducing oral cancer deaths.
Early detection capabilities recently have been enhanced by a new computer-assisted mouth cancer screening tool. A nationwide study of 945 patients ranging in ages from 18 to 83 was conducted by dentists at 35 U.S. academic dental care sites.
Brush biopsy specimens were obtained from oral lesions as part of the extensive research, testing the accuracy of computer-assisted diagnostic equipment. The brush biopsy caused little or no bleeding and no anesthetic was required. The computer-assisted image analysis was used to identify suspicious cells in the samples.
The computer analysis properly identified every case of pre-cancerous and cancerous lesions as confirmed by lab tests from their traditional tissue evaluations. Additionally, it also correctly identified some lesions that were benign in appearance, but were actually found to be pre-cancerous or cancerous. Had it not been for this new diagnostic equipment, these lesions would have escaped detection and the patient would not have received any additional oral cancer testing.
"Early evaluation of oral pre-cancerous lesions can have a dramatic impact on oral cancer mortality rates," says Dr. James J. Sciubba, DMD, PhD, professor of Oral and Maxillofacial Pathology at State University of New York at Stony Brook, who also serves as a spokesperson for the study. Early-stage mouth cancers are not easily detectable by visual inspection and may be overlooked.
The oral cancer scanner provides dentists a new evaluation tool that can lead to a significant reduction in cancer deaths. An estimated 8,100 people will die from mouth cancer this year. This new dentistry tool has shown remarkable merit as a reliable dental health device. By providing an accurate diagnosis, it has become a crucial weapon in the fight against oral cancer.
By Brian J. Gray, DDS, MAGD, FICO
Discover How Your Dentist Can Help You With Mouth Cancer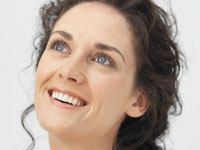 According to the American Cancer Society, about 30,000 new cases of mouth cancer will be diagnosed this year, and more than 8,000 people will die from it. Mouth cancer ranks as the sixth most common form of cancer that can affect any part of the mouth or lips. When detected early, the chances for successful treatment are enhanced. If left untreated, it can spread, leading to chronic pain, facial and oral disfigurement, loss of function, and even death. As a result, early detection and diagnosis of mouth cancer is vital.
Smoking and chewing tobacco significantly increase your risk. The carcinogens in tobacco, alcohol, and certain foods are leading risk factors. In fact, if both tobacco and alcohol products are used, one is 15 times at greater risk for developing mouth cancer. Exposure to sun also is linked to mouth cancer. Age, gender, and genetics are factors, too. About 95% of all mouth cancers are diagnosed in people 45 years or older. Men are twice as likely to develop mouth cancer as women.
Mouth Cancer Warning Signs
If you notice any of these symptoms, contact your dentist immediately for a thorough screening:
A persistent sore on your lips, gums, or inside your mouth that doesn't heal within two weeks.
Repeated bleeding in your mouth without any known cause.
Swelling, thickening, or lumps in your mouth, neck, lips, or on the tongue, often painless in the early stages.
Difficulty chewing or swallowing food, or difficulty in speaking or moving your tongue or jaw.
Numbness or pain in your throat or mouth without any known reason.
Color changes such as white, scaly patches or red lesions inside your mouth or on your lips.
Preventive Measures
Following good oral hygiene practices, eliminating risk factors such as tobacco and alcohol, and scheduling regular dental exams are important to maintaining good oral health. Research also has demonstrated that eating plenty of fruits and vegetables every day is a positive practice.
Dentists screen for mouth cancer during regular routine check-ups. They feel for lumps, tissue changes in your neck, cheeks, head, and mouth and look closely for sores. Early detection of cancer and prompt treatment is critical. Ask your dentist for more information about preventing mouth cancer.
By Richard Rogers, DDS