How To Know If You Have A TMJ Problem With Your Bite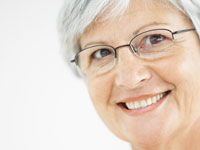 Problems with the way your teeth fit together occur in many different ways. Some bite problems cause discomfort or even pain, and that pain can masquerade as problems that you would not readily associate with your teeth. Some bite problems can cause major damage to your teeth without producing any obvious discomfort.
There are some pretty simple ways that anyone can detect TMJ when a problem with the bite is causing or at least contributing to pain or discomfort.
The clench test: With your mouth empty so there is nothing between your teeth to bite on, close your teeth together and squeeze hard. If clenching your teeth together causes any sign of discomfort in any tooth, you have a disharmony in your bite.
Teeth that are sensitive to cold often get that way from the extra pounding they take if any part of that tooth strikes before the rest of the teeth contact during closure. Use the clench test to see if the extra sensitivity is related to an uneven bite. Squeeze hard. If you can make any tooth hurt by empty mouth clenching, the bite is probably the main reason for the sensitivity. This is a good way to find out if a new filling or crown is "high." If it hurts when you clench, it is probably not in perfect harmony with a correct bite. You should be able to bite hard and grind your teeth together in all directions without feeling discomfort in any tooth if your bite is perfect. The exception to this is if you have advanced periodontal disease, you may have several teeth that can't accept firm biting, but even then, you should not normally feel pain in a single tooth when biting.
If biting hard causes pain or discomfort in the jaw joint, (you may feel it just in front of your ear), you can suspect a possible relationship between your bite and a temporomandibular joint (TMJ) problem. It may be associated with a structural disorder in your TMJ, but more often the pain is coming from certain muscles that move your jaw joints to accommodate a bite that is not in harmony with your TMJs. Your dentist should be able to diagnose the exact source of the pain.
Look for severe wear on your teeth, as this is another sign that your bite is not in harmony. If you have worn all the enamel off the biting edges of your teeth, you will see a darker colored surface. This is dentin and it will wear down seven times faster than the much harder enamel that you've already worn through. So ask your dentist to evaluate what is causing so much wear. This wear can be especially damaging when it is on your front teeth, so if you notice your lower front teeth have worn down to dentin, have your bite checked. Better yet, don't wait till all the enamel is gone. Schedule a visit to your dentist office. Correcting your bite may stop or at least slow down the wear process.
By Peter E. Dawson, DDS
Dental Waterlines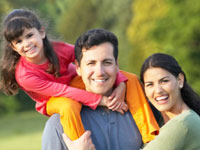 Have you heard about biofilm? Our dental office monitors it daily. Possibly you'll catch something on TV about biofilm as some sort of newly discovered health threat. It's neither, really. Here are the facts:
Most of our dental equipment is connected to long, flexible tubes that deliver water to your mouth. We call these tubes dental waterlines. Every day, fresh water rushes through them. But overnight or over the weekend, water trapped in these long tubes has the potential of being colonized by a thin layer of microorganisms.
Those microorganisms are biofilm. It's just as important we keep our waterlines free of biofilm as it is you keep your teeth free of plaque through regular brushing.
We've known about biofilm for years. Every morning, all our waterlines are cleared before the first patient arrives. Our dental chairs are equipped with check valves that make sure waterline delivery goes only one way-into the mouth and down the drain.
All this to combat a health hazard that is so far only theoretical-we have no evidence of illness related to water from a dental waterline. Even if it existed, the marginally higher bacteria counts wouldn't necessarily pose a hazard to healthy patients. Bacteria is everywhere-in drinking water, the air we breathe. Getting rid of it is the job of our immune systems.
News organizations love to discover what they believe to be health threats, because it keeps viewers tuned in. But biofilm (if it exists at all) is something we've known about and protected patients against for years.