Dental Care And A New Diagnostic Tool For Mouth Cancer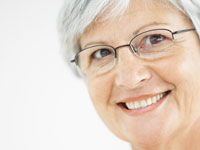 According to the American Cancer Society, about 30,000 new cases of mouth cancer are diagnosed annually in the U.S. About half of those who have oral cancer die within five years. Early detection can make a dramatic difference in treating the cancer at curable stages and reducing oral cancer deaths.
Early detection capabilities recently have been enhanced by a new computer-assisted mouth cancer screening tool. A nationwide study of 945 patients ranging in ages from 18 to 83 was conducted by dentists at 35 U.S. academic dental care sites.
Brush biopsy specimens were obtained from oral lesions as part of the extensive research, testing the accuracy of computer-assisted diagnostic equipment. The brush biopsy caused little or no bleeding and no anesthetic was required. The computer-assisted image analysis was used to identify suspicious cells in the samples.
The computer analysis properly identified every case of pre-cancerous and cancerous lesions as confirmed by lab tests from their traditional tissue evaluations. Additionally, it also correctly identified some lesions that were benign in appearance, but were actually found to be pre-cancerous or cancerous. Had it not been for this new diagnostic equipment, these lesions would have escaped detection and the patient would not have received any additional oral cancer testing.
"Early evaluation of oral pre-cancerous lesions can have a dramatic impact on oral cancer mortality rates," says Dr. James J. Sciubba, DMD, PhD, professor of Oral and Maxillofacial Pathology at State University of New York at Stony Brook, who also serves as a spokesperson for the study. Early-stage mouth cancers are not easily detectable by visual inspection and may be overlooked.
The oral cancer scanner provides dentists a new evaluation tool that can lead to a significant reduction in cancer deaths. An estimated 8,100 people will die from mouth cancer this year. This new dentistry tool has shown remarkable merit as a reliable dental health device. By providing an accurate diagnosis, it has become a crucial weapon in the fight against oral cancer.
By Brian J. Gray, DDS, MAGD, FICO
Learn About Invisible Fillings for Your Teeth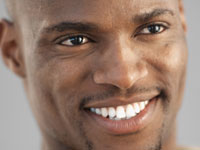 Technology now offers attractive options for cavity restorations in dental care. Called composites, these new tooth-colored fillings are excellent choices for front teeth and other repairs that might be visible. Composites duplicate the natural appearance of a tooth in restoring decayed teeth or repairing a defect.
What Material Is Used in the Composite?
Composites are made from a mixture of microscopic plastic and ceramic resin particles. Another type of tooth-colored filling is called a resin ionomer, which releases fluoride useful for preventing tooth decay.
Besides Their Cosmetic Value, What Other Benefits Do Composites Provide?
The bonding process used in restoration provides strength to the tooth, making it more structurally sound. It also seals the tooth, decreasing the chance of sensitivity to hot and cold. Some composites made with materials releasing fluoride are ideal for treating root decay, a condition when gums recede, exposing tooth roots to more cavity-causing plaque. These fluoride-releasing materials also are useful for filling decayed baby teeth.
What Is the Process for Treatment?
Following removal of the decayed area, a mild acid solution is used to prepare the tooth's surface for bonding. A bonding agent is then brushed over the surface. Next, several layers of the composite are applied. For a natural appearance, the dentist matches the color of the composite to the tooth.
Then, it is chemically hardened or cured with a special light and finally polished for a natural-looking finishing touch.
How Durable Are Composite Fillings?
In a five-year clinical study, some of the resin materials demonstrated 100% effectiveness for adhesion and retention. Like other types of fillings, they may require periodic replacement. While the material is very durable, they may not perform quite as long as silver fillings or amalgams for their resistance to the rigors of grinding and chewing.
Scheduling regular dental exams is an important part of good oral hygiene. Your dentist will check your invisible fillings each time to ensure their performance.
By Brian J. Gray, DDS, MAGD, FICO