How To Stop Dry Mouth: What You Should Know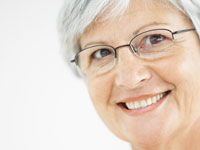 Saliva, which contains essential protein molecules, electrolytes, and minerals, is critical to good oral dentistry health. Saliva lubricates and cleanses the mouth, preserves and bathes tooth structure, neutralizes acids that cause cavities, limits growth of bacteria, viruses, and fungi, dissolves and breaks down food, assists with taste, keeps the mouth moist (no dry mouth which helps with speaking and eating), and facilitates the retention of dentures.
Research has shown that healthy, unmedicated older adults do not have any significant decrease in saliva flow. Loss of saliva and dry mouth are not the result of normal aging, but are instead associated with illness, disease, medication treatments, and medication.
Reduced saliva flow increases the harmful effects of the organisms of the mouth, causing dental cavities, bleeding gums, plaque, burning mouth, pain, soft tissue infections, and cracks. In addition, an individual may have difficulty speaking, tasting, and swallowing food. Dentures do not fit well or feel comfortable when saliva is reduced.
Older adults take many over-the-counter and prescription medications for chronic medical conditions and disorders. For many of these medications, decrease in saliva flow is a common side effect. In fact, over 500 prescriptions and over-the-counter medications cause dry mouth (xerostomia). The medications most often associated with dry mouth are:
tricyclic antidepressants
antipsychotics
antianxiety
antihistamines
decongestants
antihypertensives
diuretics
antiparkinsonism
anticholinergics
Although medication use is frequently associated with dry mouth, certain medical diseases, conditions, or treatments reduce saliva flow. Examples are
head and neck radiation treatment for cancer
Sjögren's syndrome
poorly controlled diabetes
bone marrow transplantation
HIV
cystic fibrosis
scleroderma
amyloidosis
sarcoidosis
vitamin deficiency
thyroid disorders
mental stress and depression
By Denise J. Fedele, DMD, MS
Sterilization of Dental Equipment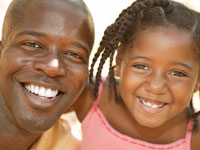 The times are trying enough without having to worry about a visit to the dentist. There is much talk about the transmission of disease in any given medical environment. Well, we're here to say dentistry in our practice still is a safe and healthful experience. And it's not just a matter of trust.
It took the AIDS epidemic to bring it to the public eye. But we've been guarding against it at our dental office since the day we opened our doors.
I'm talking about communicable disease. AIDS is the one you hear most about, but there are others. A quiet new killer (HCV, hepatitis C virus) currently infects about four million Americans who will never be able to rid themselves of it. Here at the office we're also aware that hepatitis B, tuberculosis, influenza-even the common cold-are communicable. The good news is that the same strict standards of asepsis (cleanliness) we use against one disease also defend us against all the others.
You may not be aware of all we do to ensure your protection from cross-communicated viruses during your dental care. In fact, it's a large part of our day, and we're committed to the task.
We use disposable items wherever we can. Every surface in the operatory is secured against airborne bacteria with physical barriers. Our sterilization procedures are complex, monitored by an outside agency, and, not incidentally, much more than OSHA, the American Dental Association, the Centers for Disease Control, and local agencies require.
Metal instruments are cleansed in an ultrasonic bath before autoclaving in chemical pressurized heat. Hand pieces, for instance (you know them as drills), take an hour's preparation-heat-treated then cooled-for each patient. We disinfect everything in sight.
All this costs, but it's worth it.
We wouldn't be here if we didn't care about you, your health, and your good looks. We want you to feel comfortable, all the time. Please ask about our sterilization program and we'll be more than happy to show you what we're doing.
You know we care about open communication in our dental office. This letter is another way we hope to show it.