What Is a Mouth Sore or Canker Sore and What Are the Causes?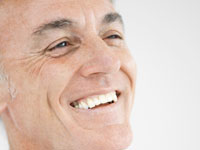 People often use the terms "canker sores" and "cold sores" interchangeably. While both are very painful, a canker mouth sore is found on the inside of the mouth and is not contagious; cold sores are located on the inside or outside of the mouth and are contagious.
Canker Sores:
These sores are found inside the cheeks, on your tongue or the bottom of your mouth, and sometimes on your gums. They range from the size of a tiny pinhead to a penny. The sores are grayish-white in the center and circled with a red inflammation. Since it's an open mouth sore, it hurts when touched by anything, including saliva. They can burn and itch, too.
Canker sores might be called the "stress sores," because they are caused by different types of stress:
Emotional stress;
Physical stress, such as biting your tongue, burning your mouth, or an abrasion from braces or loose dentures; or
Chemical stress producing changes in your body, perhaps resulting from an illness or change in eating habits (such as medications, or too much of acidic foods such as tomatoes, grapefruit, or lemons).
About one in five people get them. Women in the 20-to-50 year age group get them more often. Once you get them, you're likely to experience them again. However, they usually go away after seven to ten days, although some can be longer-lasting.
An antimicrobial mouth rinse may lessen the irritation. Temporary relief can be provided by over-the-counter topical anesthetics. Pain relief varies with different products. Some medications provide a protective film that physically blocks contact with food and saliva, lessening irritation.
Good oral hygiene and a healthy diet are preventive measures for reducing the frequency of outbreaks.
Cold Sores
Also known as fever blisters, cold sores are caused by the virus herpes simplex. These are painful blisters that usually break out around the lips and sometimes under the nose or chin and normally heal within one week. They are very contagious. The virus stays in the body, causing recurrent lesions prompted from a fever, sunburn, skin abrasions, or stress.
They can be treated by your dentist with the same topical anesthetics to relieve pain and irritation as for canker sores. Prescription antiviral drugs can be effective in reducing viral infections that cause flare-ups.
Additionally, there are new topical medications (ointments) now available that shorten the duration of a breakout, when applied immediately after the cold mouth sore is noticed. All antiviral medications work best in the prodromal or early stage of the lesion. If the wound is open and sore, these medications are of little use as the healing time is still the same.
Be sure to consult with your dentist when any mouth sores do not heal.
By Brian J. Gray, DDS, MAGD, FICO
Root Caries: A Significant Dental Problem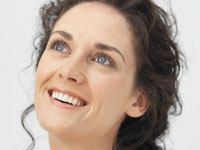 People are living longer and keeping their natural teeth more than ever before. The advances in tooth retention, the desire to look one's best, and higher expectations about oral health have raised dental awareness among older adults.
With the significant increase in the older portion of society, with even greater increases expected, more older adults will have more teeth that are susceptible to root caries. Root caries may emerge as one of the most significant dental problems among older adults during the next decade. A recent study conducted by the National Institute for Dental and Craniofacial Research (NIDCR) showed that over half of older adults have decayed or filled root surfaces. The frequency of root caries is strongly age-dependent and will continue to be a major dental problem among the elderly.
Root caries lesions can be caused by new or primary root caries, caries around existing dental fillings or recurrent caries, and abrasion or erosion of the root surfaces. Root caries progress quickly due to the relatively soft nature of the root surface, as well as the risk factors associated with the incidence of root caries.
Risk factors associated with the high prevalence of root caries among older adults include decrease salivary flow or xerostomia, exposure of root surfaces due to periodontal (gum) disease, chronic medical conditions, radiation treatment for head and neck cancer, physical limitations, and diminished manual dexterity due to stroke, arthritis, or Parkinson's disease, cognitive deficits due to mental illness, depression, Alzheimer's disease or dementia, Sjögren's syndrome (an autoimmune disease), diabetes, poor oral hygiene, multiple medication use, and changes in dietary habits. One or more of these risk factors or life changes, which are more common among older adults, can increase root caries in an individual who has not had dental caries for many years.
Root caries can be a challenge for the dentist to treat depending on the size and the type of root caries lesion, the extent and rate of caries activity for that person, the physical and mental condition of the individual, and where the root caries are located in the mouth. Many root lesions have limited accessibility and visibility, are often more complicated by pre-existing extensive dental work, and are difficult to isolate from oral fluids during the restoration process. Also, many people who have widespread root lesions have limited tolerance for dental treatment because of medical conditions, illness, and mental health problems.
By Denise J. Fedele, DMD, MS