Computerized Dental Radiography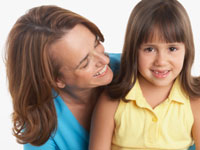 These days, computers are really changing the way we live and work. You've probably experienced their impact in your own home. And believe me, technology is also helping raise our dental practice to a new level of safety, accuracy, and comfort.
Keeping up with all these advances is a full-time occupation that's as important as my work at chairside. One of the most promising of these breakthroughs is an improvement on the oldest evaluation technology we have - dental x-rays.
For close to a century, dentists have used x-rays to detect cavities and damage invisible to the eye. We've long been aware of the drawbacks. Though x-ray radiation is slight, many patients find it a cause for concern. And reading the negative requires a skilled, professional eye-which means my patients can't see what I see.
That's why my office uses a Computed Dental Radiography System as an x-ray alternative. A computer enhances a "photo" of your teeth and shows it instantly on a screen. This new system requires 90% less radiation than the old film x-rays, and can magnify the image up to 300 times. It's as easy to read as a snapshot. When I discuss something I see in your mouth, you'll be able to view it right along with me.
This is an exciting time to be a dentist. We're re-thinking and refining virtually every aspect of our dental practice, and I wanted to pass a bit of it along to you.
Toothache - Why Won't My Tooth Pain Go Away?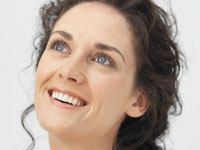 Technology in dentistry now offers attractive options in dental fillings for cavity restorations in dental care. Called composites, these new tooth-colored dental fillings are excellent choices for front teeth and other repairs that might be visible. Composites duplicate the natural appearance of a tooth in restoring decayed teeth or repairing a defect and giving you a more attractive mouth.
What Dental Care Material Is Used in the Composite Filling?
Dental fillings composites are made from a mixture of microscopic plastic and ceramic resin particles. Another type of tooth-colored dental fillings used in dental care are called a resin ionomer, which releases fluoride useful for preventing tooth decay.
Besides Their Cosmetic Value, What Other Benefits Do Composites Provide in dental care
The bonding process used in restoration provides strength to the tooth, making it more structurally sound. It also seals the tooth, decreasing the chance of sensitivity to hot and cold. Some composites made with materials releasing fluoride are ideal for treating root decay, a condition when gums recede, exposing tooth roots to more cavity-causing plaque. These fluoride-releasing materials also are useful dental fillings for decayed baby teeth.
What Is the Process for Dental Care Treatment?
Following removal of the decayed area, a mild acid solution is used to prepare the tooth's surface for bonding and dental fillings. A bonding agent is then brushed over the surface. Several layers of the composite are applied during the next dental care process. For a natural appearance, the dentist matches the color of the dental fillings composite to the tooth.
Then, it is chemically hardened or cured with a special light and finally polished for a natural-looking finishing touch.
How Durable Are these Dental Fillings?
In a five-year clinical study of dental care, some of the resin materials demonstrated 100% effectiveness for adhesion and retention. Like other types of dental fillings, they may require periodic replacement. While the material is very durable, they may not perform quite as long as silver fillings or amalgams for their resistance to the rigors of grinding and chewing.
Scheduling dental care on a regular basis is an important part of good oral hygiene. Your dentist will check your fillings each time to ensure their performance.
By Brian J. Gray, DDS, MAGD, FICO