How Malocclusion or Bad Bite Relates To Different Dental Problems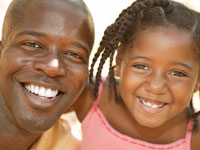 It is ironic that one of the most common dental disorders is also the most neglected, malocclusion, bad bite. The way the teeth fit together when the jaw closes and chews is of profound importance to the long-term health of your teeth.
If surfaces of the teeth interfere with how the jaw moves, the teeth can be worked loose or the enamel can be worn away this is know an malocclusion, bad bite. The muscles that move the jaw are very powerful and can do major damage to the teeth when the biting surfaces don't fit together properly.
The problem can be compounded if teeth interfere with functional muscle patterns, the jaw muscles will attempt to "erase" the part of the tooth that interferes by grinding against it all the more. This can lead to even more severe wear or it may crack off a cusp or split the tooth. Or it may loosen the tooth or cause it to move out of alignment. The excessive muscle activity often results in pain in the muscle itself. All of the jaw muscles can become sore including the temporal muscles that are the source of many so-called tension headaches.
Some excessive muscle activity may be caused by emotional stress. But with some special exceptions, damage done by stress induced grinding and clenching can be minimized to a manageable level by equalizing the biting surfaces that are in conflict with jaw movements.
The power of the jaw muscles may surprise you. Some people can exert over 900 pounds of compressive force with their jaw muscles so you can imagine how much damage such force can do when you close into a single tooth and then work it from side to side. The effect is very much like working a fence post loose as the bone around the root breaks down. If you can put your finger on any tooth in your mouth, and then squeezing your teeth together causes the tooth to move, you can be sure that it is just a matter of time before there will be a problem with that tooth.
Sometimes in malocclusion, bad bite the muscle forces that work the tooth sideways stimulates bone around the root to build up and become stronger. When that happens, the tooth actually bends in its socket and this creates a microscopic chipping away close to the gum line to form a deep groove in the tooth. This is called an abfraction. These deep grooves at the gum line are often mistaken for toothbrush abrasion, but scientists have shown us that the grooves are actually the results of bending of the tooth in its socket. These grooves can lead to much sensitivity in those teeth because the opening into the tooth exposes nerves that can be exquisitely sensitive. Correction of the bite to remove excessive lateral forces on the teeth in most instances either eliminates the sensitivity completely or reduces it to a much more acceptable level.
Patients should be aware that much confusion surrounds the importance of a harmonious bite, including many misconceptions that have been fostered by flawed research that has failed to properly relate the bite interferences to the position and condition of the temporomandibular joints. Knowledgeable clinicians, however, are very much aware of this relationship and can achieve excellent results in making both your teeth and your jaw muscles more comfortable by bringing your whole biting into harmony and avoiding malocclusion, bad bite.
By Peter E. Dawson, DDS
Toothache - Why Won't My Tooth Pain Go Away?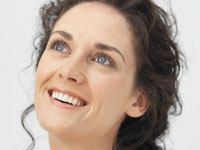 Technology in dentistry now offers attractive options in dental fillings for cavity restorations in dental care. Called composites, these new tooth-colored dental fillings are excellent choices for front teeth and other repairs that might be visible. Composites duplicate the natural appearance of a tooth in restoring decayed teeth or repairing a defect and giving you a more attractive mouth.
What Dental Care Material Is Used in the Composite Filling?
Dental fillings composites are made from a mixture of microscopic plastic and ceramic resin particles. Another type of tooth-colored dental fillings used in dental care are called a resin ionomer, which releases fluoride useful for preventing tooth decay.
Besides Their Cosmetic Value, What Other Benefits Do Composites Provide in dental care
The bonding process used in restoration provides strength to the tooth, making it more structurally sound. It also seals the tooth, decreasing the chance of sensitivity to hot and cold. Some composites made with materials releasing fluoride are ideal for treating root decay, a condition when gums recede, exposing tooth roots to more cavity-causing plaque. These fluoride-releasing materials also are useful dental fillings for decayed baby teeth.
What Is the Process for Dental Care Treatment?
Following removal of the decayed area, a mild acid solution is used to prepare the tooth's surface for bonding and dental fillings. A bonding agent is then brushed over the surface. Several layers of the composite are applied during the next dental care process. For a natural appearance, the dentist matches the color of the dental fillings composite to the tooth.
Then, it is chemically hardened or cured with a special light and finally polished for a natural-looking finishing touch.
How Durable Are these Dental Fillings?
In a five-year clinical study of dental care, some of the resin materials demonstrated 100% effectiveness for adhesion and retention. Like other types of dental fillings, they may require periodic replacement. While the material is very durable, they may not perform quite as long as silver fillings or amalgams for their resistance to the rigors of grinding and chewing.
Scheduling dental care on a regular basis is an important part of good oral hygiene. Your dentist will check your fillings each time to ensure their performance.
By Brian J. Gray, DDS, MAGD, FICO