Healthy Eating For Good Oral Health Can Stop Tooth Decay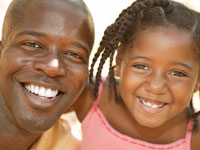 What you eat affects your health destiny. You can dramatically impact your dental health by eating a well-balanced, healthful diet. Research has shown that poor nutrition jeopardizes our oral health, which puts you at risk for a number of serious dental problems.
The Food Factor For Good Oral Health
Our food choices can make a big difference in two of the most common diseases today: tooth decay and gum disease. Certain foods, especially those containing sugar, are directly linked to increased levels of cavity-causing bacteria.
Tooth decay results when acids from the bacteria attack the teeth forming cavities. While diet doesn't directly cause gum disease, a condition affecting the supporting tissues of the teeth, researchers believe the disease is more rapid and severe when poor nutrition is a factor. Gum disease is a serious problem, since it can lead to tooth loss if untreated.
Diet and Dental Health
The American Dietetic Association and the National Institutes of Health recommend eating a well-balanced diet including plenty of the following:
fruits
vegetables
a good variety of breads and cereals
dairy products
fish
chicken
dried beans
peas
meat
Enjoying a variety of foods is the best way to get all the important nutrients needed for keeping healthy. Beware of fad diets that exclude entire food groups. This can cause nutritional deficiencies.
Snack Smart To Avoid Tooth Decay
Snacking is a favorite pastime, but certain snack choices promote tooth decay such as soft, sweet, sticky foods. Select nutritious snacks better for your teeth and general good health, especially colorful, juicy fresh fruits and crisp, crunchy vegetables. Choose your snacks based on any other dietary concerns, such as low cholesterol, low-fat, or low sodium diets.
If you snack on crackers, cookies, or chips, it's better if you eat them in combination with other foods, such as cheese with crackers, rather than alone. This is because these foods, when eaten alone, tend to produce more bacteria in the mouth leading to tooth decay. Remember, each time you snack, oral bacteria is activated. Drink plenty of water to rinse away some of the disease-causing bacteria. If possible, brush your teeth after snacking.
Select from the wide variety of foods for healthful eating -- that are good for you and your teeth and be sure to check-in with your dentist.
By Brian J. Gray, DDS, MAGD, FICO
Sterilization of Dental Equipment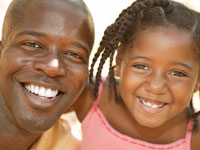 The times are trying enough without having to worry about a visit to the dentist. There is much talk about the transmission of disease in any given medical environment. Well, we're here to say dentistry in our practice still is a safe and healthful experience. And it's not just a matter of trust.
It took the AIDS epidemic to bring it to the public eye. But we've been guarding against it at our dental office since the day we opened our doors.
I'm talking about communicable disease. AIDS is the one you hear most about, but there are others. A quiet new killer (HCV, hepatitis C virus) currently infects about four million Americans who will never be able to rid themselves of it. Here at the office we're also aware that hepatitis B, tuberculosis, influenza-even the common cold-are communicable. The good news is that the same strict standards of asepsis (cleanliness) we use against one disease also defend us against all the others.
You may not be aware of all we do to ensure your protection from cross-communicated viruses during your dental care. In fact, it's a large part of our day, and we're committed to the task.
We use disposable items wherever we can. Every surface in the operatory is secured against airborne bacteria with physical barriers. Our sterilization procedures are complex, monitored by an outside agency, and, not incidentally, much more than OSHA, the American Dental Association, the Centers for Disease Control, and local agencies require.
Metal instruments are cleansed in an ultrasonic bath before autoclaving in chemical pressurized heat. Hand pieces, for instance (you know them as drills), take an hour's preparation-heat-treated then cooled-for each patient. We disinfect everything in sight.
All this costs, but it's worth it.
We wouldn't be here if we didn't care about you, your health, and your good looks. We want you to feel comfortable, all the time. Please ask about our sterilization program and we'll be more than happy to show you what we're doing.
You know we care about open communication in our dental office. This letter is another way we hope to show it.