Dental Waterlines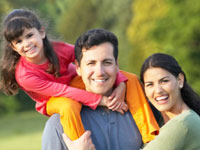 Have you heard about biofilm? Our dental office monitors it daily. Possibly you'll catch something on TV about biofilm as some sort of newly discovered health threat. It's neither, really. Here are the facts:
Most of our dental equipment is connected to long, flexible tubes that deliver water to your mouth. We call these tubes dental waterlines. Every day, fresh water rushes through them. But overnight or over the weekend, water trapped in these long tubes has the potential of being colonized by a thin layer of microorganisms.
Those microorganisms are biofilm. It's just as important we keep our waterlines free of biofilm as it is you keep your teeth free of plaque through regular brushing.
We've known about biofilm for years. Every morning, all our waterlines are cleared before the first patient arrives. Our dental chairs are equipped with check valves that make sure waterline delivery goes only one way-into the mouth and down the drain.
All this to combat a health hazard that is so far only theoretical-we have no evidence of illness related to water from a dental waterline. Even if it existed, the marginally higher bacteria counts wouldn't necessarily pose a hazard to healthy patients. Bacteria is everywhere-in drinking water, the air we breathe. Getting rid of it is the job of our immune systems.
News organizations love to discover what they believe to be health threats, because it keeps viewers tuned in. But biofilm (if it exists at all) is something we've known about and protected patients against for years.
Oral Health Care And Menopause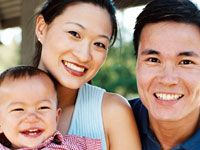 When women enter menopause, changing hormone levels bring about a variety of symptoms and raise new oral health issues. Women and their doctors must consider the entire range of physical and emotional health implications, including their oral health.
Bone Loss and Oral Health
As natural levels of estrogen decline, women may find themselves at risk for loss of bone density. Jawbones are no different; these structures hold our teeth in place, and loss of jawbone density can lead to tooth loss.
When women lose teeth, there are other immediate considerations. One is the potential loss of nutrition, as people with fewer teeth or with problem teeth tend not to eat well. Second is the loss of confidence or self-esteem that results from any cosmetic changes to our bodies. And third, the financial cost of replacing one or more teeth can stretch even the best-planned budget.
Gum Disease and Tooth Decay
Hormonal changes also can have an impact on the health of gums and teeth. Women may find that their gums become inflamed and bleed easily, and may discover that their teeth are more cavity-prone. Both gum disease and tooth decay can result in losing teeth, another good reason to consider your oral health during this significant time of your life.
Signals of Change
Women may notice a burning sensation or dryness in their mouths. They also may discover that these changes cause food to taste different, leading to a loss of appetite. Be alert to an appetite loss that persists, particularly if you begin to lose weight.
If gums become inflamed or bleed easily, alert your dentist who will check for early signs of gum disease. A receding gum line may indicate bone loss in your jaw, so ask your dentist to examine your mouth and jaw carefully.
Preventive Medicine
Both you and your doctor should discuss prevention techniques, including calcium and vitamin D supplements, and replacement therapy for hormones. These are personal decisions that vary from woman to woman, and your doctor is best equipped to advise you.
What you can do is pay attention to your nutritional needs. Make sure you eat a wide assortment of healthy foods. Fruits and vegetables provide essential vitamins, minerals, and other nutrients. Exercise also is important to maintain your oral health and a healthy lifestyle.
Finally, keeping tabs on your emotional health as you enter menopause is important. A healthy outlook on life enables women to value themselves and seek the care required including: maintaining good oral health, seeing the doctor and dentist regularly, and focusing on healthy eating and exercise.
By Brian J. Gray, DDS, MAGD, FICO