Mouthguards - Learn Everything You Need To Know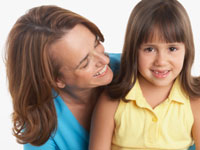 Every year, more than 200,000 people are treated by dentists and oral surgeons for sports-related injuries. Many of these injuries could be avoided if athletes and sports enthusiasts used protective equipment.
The mouth guard, a small, flexible plastic device, can dramatically protect athletes from injuries including concussions, jaw fractures, and neck and head trauma. Anyone participating in sports and especially contact sports such as football, hockey, soccer, and wrestling, should wear protective mouth guards for safety. It is especially important to wear a mouth guard if a person has braces. In addition, if a child's teeth protrude, it is very important that he or she wears one.
Different Types of Mouth Guards Available
Different types of mouth guards from off-the-shelf to custom-fitted types provide various advantages and degrees of protection . When considering options, evaluate the mouth guard's degree of comfort; the wearer's ability to speak and breathe; durability; and protection for the teeth and mouth.
The stock or off-the-shelf mouth guard is the least expensive type and offers the least protection. Adjustment is limited and may interfere with speech and breathing. The jaw holds the mouth guard in place so the jaw must be closed at all times to work properly -- not convenient or practical in many situations.
The "boil-and-bite" mouth guard found in athletic stores also is inexpensive. The mouth guard is dropped into hot water, then placed into the mouth; the synthetic material forms an impression around the teeth providing a better fit. Make certain that the mouth guard is not too big.
Custom-made mouth guards are more expensive, but after all of the permanent teeth have erupted, they do offer the best protection against injury. They're also more comfortable to wear. These are made by the dentist and tailored to fit your mouth.
Mouth guard Care
Wash with soap and warm water and soak the mouth guard in mouthwash before storage. Store in a well-ventilated plastic storage case when not using. Do not bend.
Some mouth guards can be cleaned with an effervescent cleaner such as Efferdent -- refer to individual instructions first.
Avoid exposing your mouth guard to heat, including leaving it in direct sunlight or in a hot car, which can permanently affect its shape and fit.
Keep it to yourself! Don't handle other people's mouth guards or let others use yours.
Your dentist wants you to avoid any risk of facial, head, neck, and dental injuries that can often be prevented with a protective mouth guard. For all these reasons, the dental profession encourages the use of high-quality mouth guards. Mouth guards are changing the face of sports and protecting hundreds of thousands of people in the process.
By Brian J. Gray, DDS, MAGD, FICO
Oral Health Care And Menopause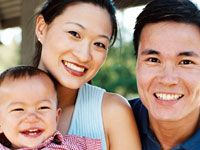 When women enter menopause, changing hormone levels bring about a variety of symptoms and raise new oral health issues. Women and their doctors must consider the entire range of physical and emotional health implications, including their oral health.
Bone Loss and Oral Health
As natural levels of estrogen decline, women may find themselves at risk for loss of bone density. Jawbones are no different; these structures hold our teeth in place, and loss of jawbone density can lead to tooth loss.
When women lose teeth, there are other immediate considerations. One is the potential loss of nutrition, as people with fewer teeth or with problem teeth tend not to eat well. Second is the loss of confidence or self-esteem that results from any cosmetic changes to our bodies. And third, the financial cost of replacing one or more teeth can stretch even the best-planned budget.
Gum Disease and Tooth Decay
Hormonal changes also can have an impact on the health of gums and teeth. Women may find that their gums become inflamed and bleed easily, and may discover that their teeth are more cavity-prone. Both gum disease and tooth decay can result in losing teeth, another good reason to consider your oral health during this significant time of your life.
Signals of Change
Women may notice a burning sensation or dryness in their mouths. They also may discover that these changes cause food to taste different, leading to a loss of appetite. Be alert to an appetite loss that persists, particularly if you begin to lose weight.
If gums become inflamed or bleed easily, alert your dentist who will check for early signs of gum disease. A receding gum line may indicate bone loss in your jaw, so ask your dentist to examine your mouth and jaw carefully.
Preventive Medicine
Both you and your doctor should discuss prevention techniques, including calcium and vitamin D supplements, and replacement therapy for hormones. These are personal decisions that vary from woman to woman, and your doctor is best equipped to advise you.
What you can do is pay attention to your nutritional needs. Make sure you eat a wide assortment of healthy foods. Fruits and vegetables provide essential vitamins, minerals, and other nutrients. Exercise also is important to maintain your oral health and a healthy lifestyle.
Finally, keeping tabs on your emotional health as you enter menopause is important. A healthy outlook on life enables women to value themselves and seek the care required including: maintaining good oral health, seeing the doctor and dentist regularly, and focusing on healthy eating and exercise.
By Brian J. Gray, DDS, MAGD, FICO